'SWAP IT' is a new program developed by Dietitians from the Good for Kids Team.
It is based upon considerable research with parents across the Hunter New England Region to identify what information and support they would like. SWAP IT aims to support parents and carers to swap what is packed in the lunchbox from "sometimes" foods to "everyday" foods. 
The majority of children bring a lunchbox to school, and they are a key source of "sometimes" foods - those foods that provide little nutritional value and can be high in fat, sugar and/or salt. By improving lunchboxes, we can make a big difference to a child's daily food intake. Everyday foods help kids to grow and learn. By swapping a sometimes food for an everyday food, we are setting kids up for the best possible mental and behavioural performance at school and at home.


SWAP IT from Sometimes Foods to Everyday Foods
Making simple swaps from sometimes foods to everyday foods is the best way.  Click on the lists below to provide you with lots of options. 

Helping parents to SWAP IT
There are many reasons why we pack what we pack in the lunchbox. Click on the links below for tips and ideas.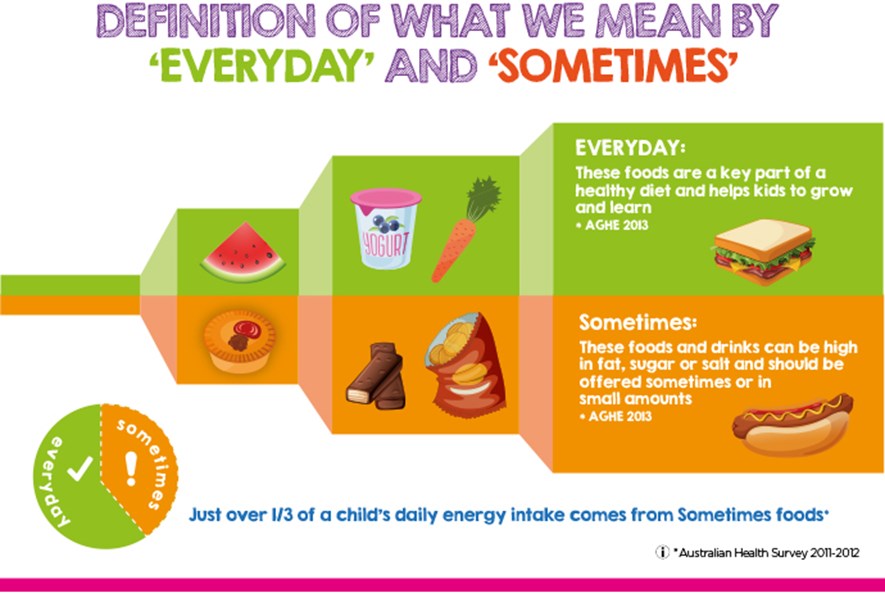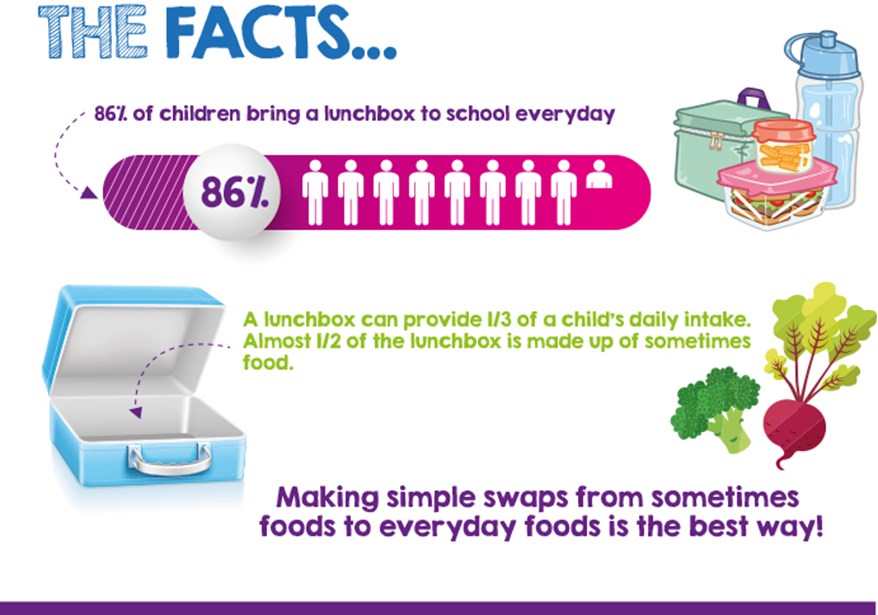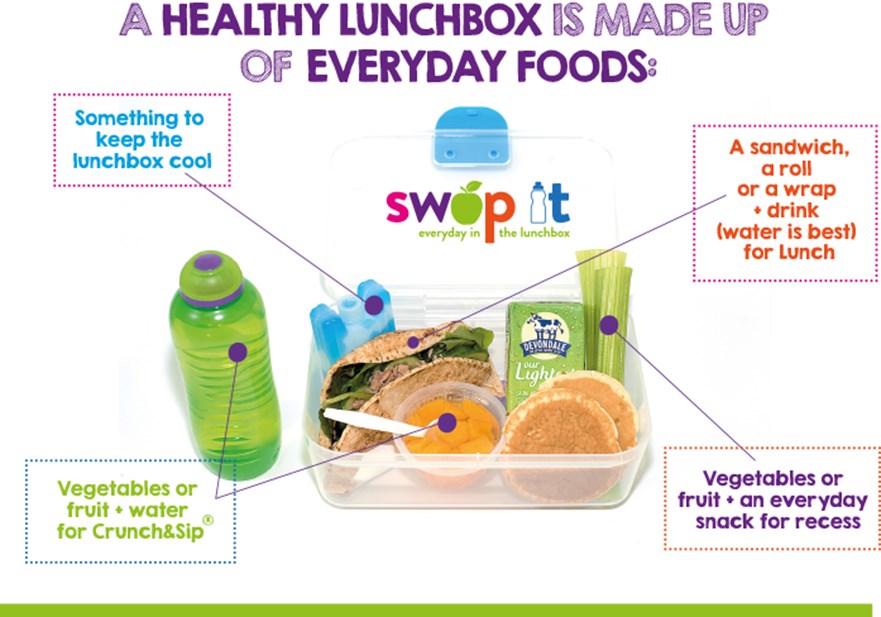 Would you like to share your lunchbox photos? Click on the "Send Photos" button below. By sending us your lunchbox photos you are agreeing for these photos to be placed on our website. Your details will not be displayed with the photo.

Whilst brands may be depicted in these images and videos, Good For Kids has no affiliation and do not endorse any specific food brand. Product availability and price were current as of April 2016. We do not warrant that the information we provide will meet individual health, nutritional or medical requirements, or individual school policy.