TIPS TO SAVE
MONEY

$$

Packing an everyday lunchbox doesn't need to be expensive. In fact, everyday foods can be a lot cheaper than sometimes foods.  Here are some tips to make your everyday lunchbox budget friendly.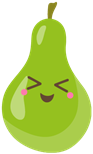 Buy in bulk and pack into smaller portions at the start of the week.
Great everyday options include baked beans, reduced fat yoghurt, rice or corn cakes, tinned fruit in natural juice, dried fruit, cheese and crackers.
Pre-packaged snacks are quick, easy and convenient but can increase the price of your shopping trip.
Popcorn, flavoured natural yoghurt and pikelets are simple to make yourself.
Instead of pre-packaged cheese and biscuit snack packs, make your own by cutting slices of reduced fat cheese and adding wholegrain crackers in a small container.
Try canned or frozen fruit and vegetables. These can be equally nutritious and can be stored for much longer.
Frozen berries make a great addition to reduced fat natural yoghurt. They also help keep the yoghurt cooler for longer.
Using leftovers from the night before is a great way to reduce costs.
Use leftover roast meat on a sandwich, baked sweet potato as a snack with hummus or leftover pasta or fried rice as the main item instead of a sandwich. Remember to pack an ice brick.
You may find yourself running low on everyday lunchbox items by Friday. Instead of packing a traditional 'main' or ordering from the canteen, make a 'tasting box' with a combination of all your leftover ingredients from the fridge. Waste not – want not!
Look out for specials on everyday products like yoghurt, hummus, roasted chickpeas or fav-va beans and different varieties of bread. This will add interest in the lunchbox and is a great time to try new products.
The Cost of Healthy Living
Whilst brands may be depicted in these images and videos, Good For Kids has no affiliation and do not endorse any specific food brand. Product availability and price were current as of April 2016. We do not warrant that the information we provide will meet individual health, nutritional or medical requirements, or individual school policy.