Active living
During home learning students, teachers and families need to keep active for both the physical and mental health benefits. 
Physical Activity at Home for Families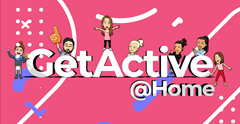 These videos developed by the DoE will get children up and moving and help them practise fundamental movement skills. They also learn about healthy lifestyles. The sessions are led by energetic teachers.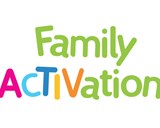 Family ACTIVation from our friends at the Central Coast LHD is a fun-packed resource to help parents and carers of 5 to 12-year-olds get active with their children.
It's full of quick and easy games to play at home, in the park, or wherever…
Games that reinforce the fundamental movement skills like throwing, catching, hopping and skipping… the same movement skills being learnt at school.
Lots of great ideas and links from our friends at Northern Sydney LHD.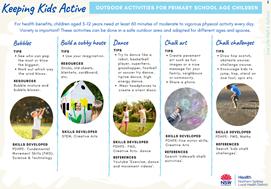 Tips and Tricks for Staying Active in Lockdown

The Heart Foundation is issuing a reminder about the importance of physical activity to our heart health and mental wellbeing.

The Office of Sport have put together some great camp activities you can do at home! Check out the video below and visit the link for more! 
A great blog on 8 ways to exercise with kids.


If you are riding your bike for exercise or essential travel (to work or shops), check out the latest tips from Bicycle NSW. 
Lesson Ideas and Links 
Energisers

These detailed programs developed by the DoE offer a 2-week program to build student skills in PDHPE.

Sport Aus have lots of great resources for teachers, students and families including Playing for Life activity cards, the Yulunga Traditional Indigenous Games and Sports Ability inclusive sports ideas. 
Ready Steady Go!

The Ready, Steady, Go! module developed by Life Education focuses on the benefits of healthy eating, physical activity, strategies to stay safe, and how our body reacts in different situations.
The Heart Foundation's ready-made skipping program helps primary school students move more and have fun

Free curriculum resources to support Health, Physical Education and Wellbeing for Early Learning, . 
Volkswagen Footy Fit Teaching Resources
Teaching resources to support the Volkswagen Footy Fit schools program to kick-start your 2021! These lessons are more than just a workout, kids can learn about how their body works, how to care for their muscles and what they need to do to be fit.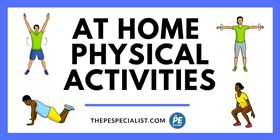 Physical Activity at Home for Teachers 
If you are a parent or teacher working from home, make sure you are taking time to move your body. Gyms may be closed, but there are plenty of great workouts you can do indoors or in the garden. This article from Beyond Blue shares the benefits of exercise for your mental health and great tips to make moving part of your daily routine during the pandemic.
Healthy Eating Active Living: At Home Workouts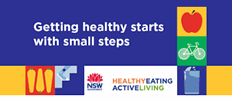 Find easy exercises to add to your day. From beginner to advanced, there is something for everyone. Visit Healthy Eating Active Living to find your workout. 
Exercise Right: At Home Workouts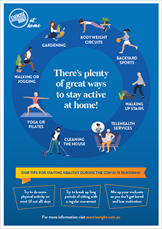 Workouts designed by accredited exercise professionals that you can do in the comfort of your own home. Go to Exercise Right to check them out!