ENCOURAGING NEW FOODS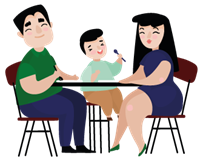 When offering a new food to your child, try to sit and eat the same food with them.
Let them see you being a role model and enjoying healthy foods on a regular basis.
If your child is refusing to taste a new food, say something like "Just have a try, its yummy".
If your child still doesn't want to eat, calmly say "OK, we'll try it another time when you're hungry.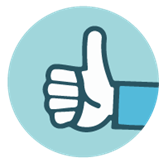 Even if they say they don't like it, the behaviour to encourage is "trying".
Offering new foods one at a time will help your child feel more at ease, and because they've eaten "something", you know that they won't be going hungry.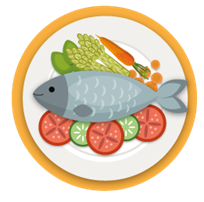 It can take 10-15 tries for children to accept and enjoy new foods.
If they ask why a food is being served again that they don't like, let them know- "it's normal to change your mind about liking a new food- it's there just to try".
In the know: Child Care Tip
Children often eat foods at care that they wont eat at home- especially if their friends are eating it. Why not ask about what kind of healthy foods their best friend eats? Let childcare staff know you've packed a new special food to try- they'll be happy to lend their support.
Acknowledgement: VACCHO. www.vaccho.org.au/assets/01-RESOURCES/TOPIC-AREA/NUTRITION/TIP-SHEETS/KIDS-TIP-SHEETS/VACCHO-FUSSY-WEB.pdf