About SWAP It Choices
SWAP IT Choices are the lists of foods Good for Kids. Good for Life recommends for including in the lunchbox as part of our lunchbox SWAP IT program.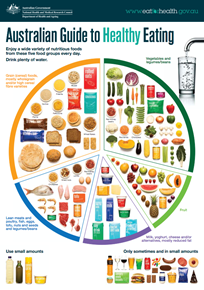 How were SWAP IT choices developed?
Many SWAP IT choices were based on the Australian Guide to Healthy Eating and the Australian Dietary Guidelines for Children and Adolescents
These documents provide nutrition recommendations for the Australian population based on the best available evidence for what children and adults need to be healthy.
Generally if a food is included in one of the core 5 foods groups, it has been recommended as part of SWAP IT Choices.


What about other types of foods?
In order to decide which processed/ pre-packaged foods were the preferred choices our team of dietitians selected foods that:
Contain less sodium than similar comparison foods
Contain less saturated fat than similar comparison foods
Contain less sugar than similar comparison foods
Often the foods we recommend also provide more fibre, vitamins or minerals.