Energisers
Energisers, also known as active brain breaks are easy to incorporate into online or distance learning plans. There are lots of energisers on GoNoodle or Just Dance on You Tube but also ideas away from the screen that really get the heart racing!

Teaching PE Distance Style 
We've found some great online resources and a couple of game ideas to help you plan PE lessons for students at home, and for students at school while maintaining social distancing.
Online Resources:
Video activities:
Your class could follow one of these online workouts or dances. Make sure there is adequate space for students to move safely and without touching.
Games
The Good for Kids Activities can be modified to keep students moving while reducing physical contact. They can also work for small groups. Make sure students have adequate space to move without touching and ensure any equipment is cleaned regularly.
Fitness Test From home is a fun way to engage and challenge your students with physical activity. It can be used through the free app, or download the PDF resource for those who don't have access to a device!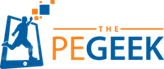 Moovosity is providing teachers with PE Home Learning lesson plans for Term 2! Lesson plans will be mapped to the curriculum and provided in two formats – one for you with curriculum aspects, and one easy to follow version for you to share with kids and their families. Dowload the Moovosity App and register your details! 

Exercise at home for teachers
If you are a parent or teacher working from home, make sure you are taking time to move your body. Gyms may be closed, but there are plenty of great workouts you can do indoors or in the garden.
Make Healthy Normal: At Home Workouts
Find easy exercises to add to your day. From beginner to advanced, there is something for everyone. Visit Make Healthy Normal to find your workout!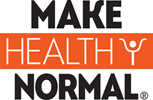 Exercise Right: At Home Workouts
Workouts designed by accredited exercise professionals that you can do in the comfort of your own home. Go to Exercise Right to check them out!