Fuel your body with healthy food!
Food Balance Game
A fun online game for children aged 4 – 13 to learn about healthy eating!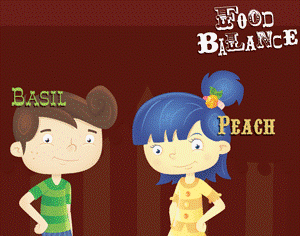 Recipes made for kids!
The Make Healthy Normal website has lots of family friendly recipes to choose from! Breakfast, lunch, dinner and snacks – they've got you covered!
The Cancer Council Healthy Lunch Box builder website has loads of simple recipes and tips on creating a nutritious lunch!
Good for Kids SWAP IT pages have easy lunch & snack recipes and great ideas on making healthier swaps.