Wellbeing is all about balance!
Wellbeing
Action for Happiness: Active Coping Calendars
Use these calendars for a positive action every day to help look after yourself and others during this difficult time. Click the picture below to visit the Action for Happiness website to download your calendar.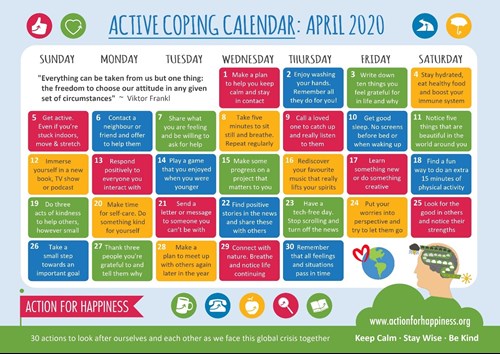 Yoga at Home
There are lots of great yoga resources online for kids and adults. Try these YouTube Channels by clicking the pictures below:


Smiling Mind App
The Smiling Mind FREE mindfulness app has mindfulness and meditation activities that you can access from your device. Visit the link to find out more and download.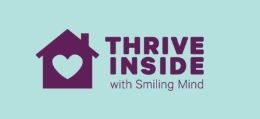 Brain Breaks
Make sure you and your children take regular brain breaks when learning from home. This helps to stay focused and in a good mood! This learning from home wellbeing timetable has lots of great ideas for all ages.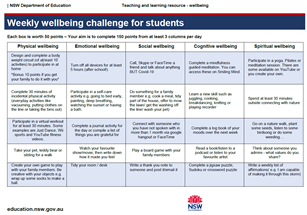 Mindfulness Activities
Mindfulness activities to help your children to focus on the present, can improve their confidence and their ability to regulate emotions.

Coronavirus (COVID-19) Information for Kids
For the most up to date information, visit the NSW Government Covid-19 Website and the Australia Department of Health Website.
ABC Coronacast
Several episodes dedicated to answering kids questions.